Bergenia Yu on Jan 9th 2018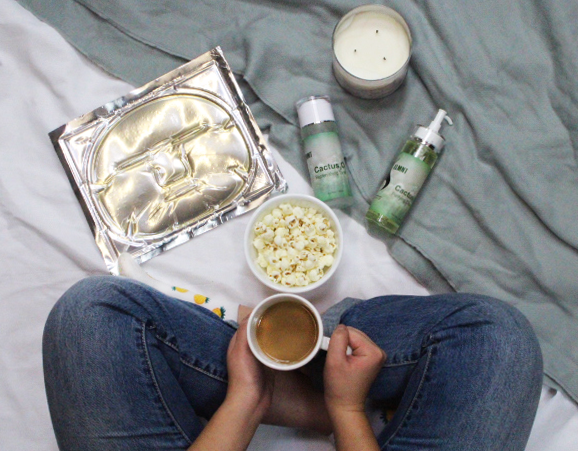 As a college student, life shifts dramatically by the semester. But as life went on, we realized one thing. No matter how busy it gets with school, relationships and family, one thing needed to be consistent in life and that's "Me Time".
Whether it be binge watching a show that is a current obsession or getting some retail therapy, ours will always be a combination of Netflix and a mini at-home facial. What's better than getting mind blown after every Black Mirror episode?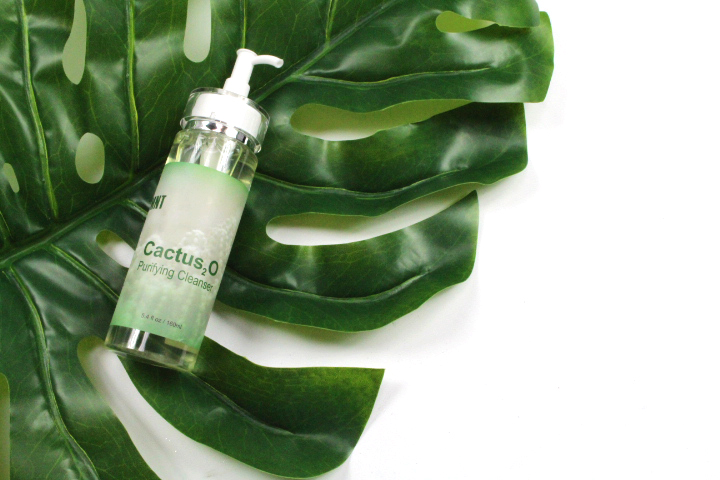 We always recommend that you start off by running your face under warm water for a minimum of 30 seconds so that the dead skin on the face softens and it opens up the pores. Pump out a dime size amount of our Cactus2O Purifying Cleanser, gently wash your face in circular motions. Make sure to get the corners of your nose and hairline where dead skin builds up. After that, rinse it all off with warm water again so that your pores are still open. Most people rinse their cleanser off with cold water to close back their pores, but we prefer not to. Continue to the next step and you'll see why!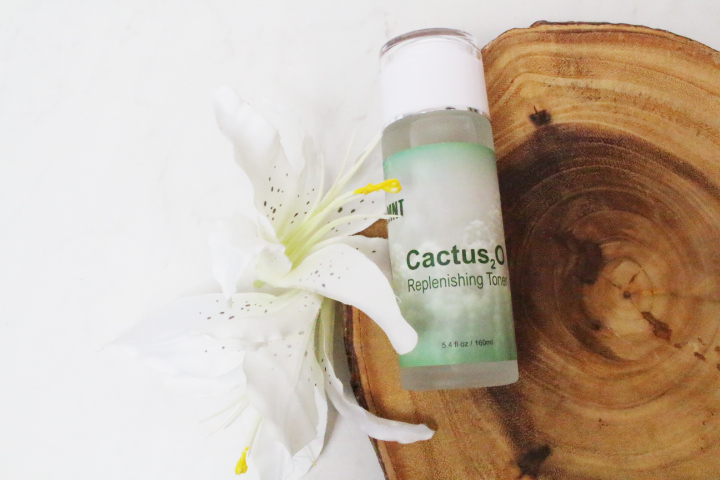 Take a cotton pad and douse it with the Cactus 2O's Replenishing Toner. We like to keep ours in the fridge to keep it cool. This replaces the use of cold water as it gets all of the extra sebum and toxins out while closing your pores for you. Did we mention that this toner also minimizes the appearance of fine lines, wrinkles, and other signs of aging?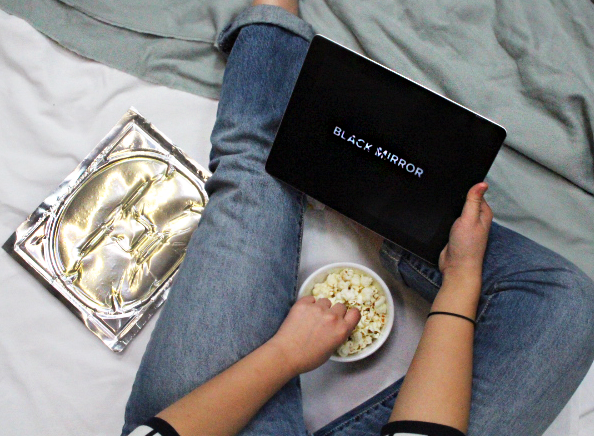 Next stop: face masks! Whatever you do, never ever put a face mask on without deep cleaning your face first. If your pores are still clogged with oil and dirt the potent ingredients in the face mask won't penetrate your skin as well. One of our cult favorites is the Dead Sea Mud Mask. Just like the toner, also keep this in the fridge for that extra refreshing feeling. By popping one of these bad boys on, it automatically reseals the pores and stimulates blood circulation. You'll have a wide awake glow and no will will know you're running on 4 hours of sleep ;)
Mid episode of Black Mirror and a bowl of popcorn later, take the mask off and massage whatever serum is left onto the face and neck. We recommend that you keep it on for 15-20 minutes, giving the mask plenty of time to work its magic. After that, lay back, relax, and continue your night to yourself.
Remember, having some "me time" is just as important as any other responsibilities that you have. So cheers, take just a little bit of time to yourself and remember to be kind to yourself too!